---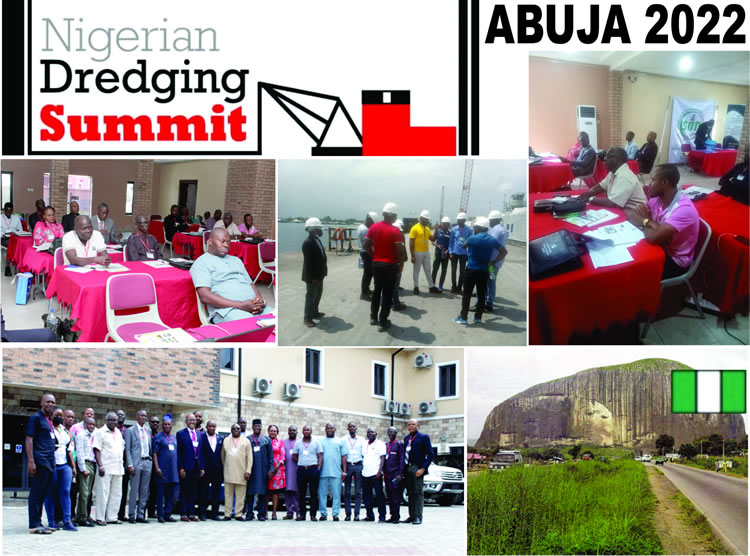 15th Nigerian Dredging Summit and Exhibition Abuja 2022
Date: October 24-28, 2022
Venue: NAF Conference Centre and Suites, Kado Abuja (Near NEXT Cash and Carry)
Time: 9:00am – 3:30pm
Participation Options:
Individual Participant N350,000.00 /US$673 per person
Group Participants (5 persons and above) N300,000.00 /US$576
Hotel booking services available for paid up delegates.
For inquiries, adverts, bookings or other messages, please email us at dredgeskills@gmail.com or call/Whatsapp +234 803 337 8735.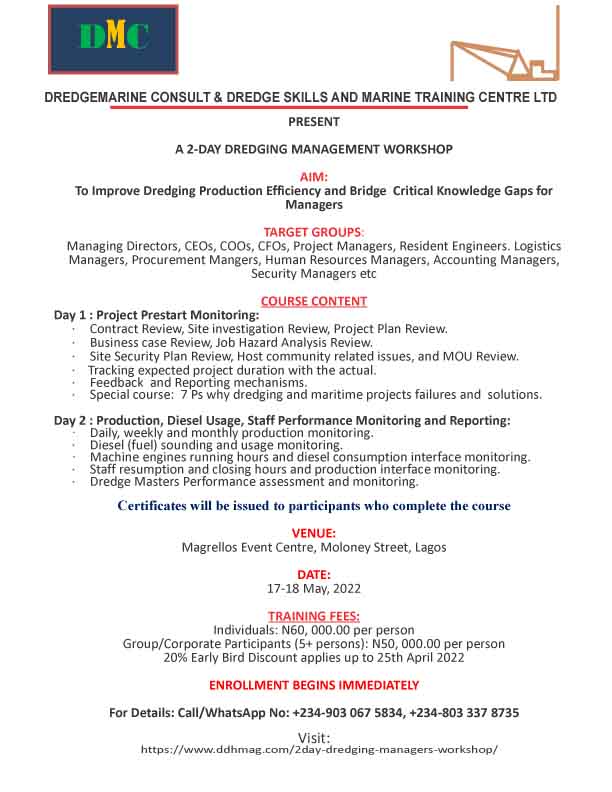 ---

14th Nigerian Dredging Summit
A Covid19-Compliant Event
50 Participants only, with social distancing.
A 5-Day Event with Excursions.
Date: Monday to Friday, Oct. 25th – 29th, 2021.
Port Harcourt, River State.
Exhibition stages available. Hurry to make your reservation.
+234 803 337 8735
dredgeskills@gmail.com