---
15th Nigerian Dredging Summit and Exhibition Abuja 2022
Date: October 24-28, 2022
Venue: NAF Conference Centre and Suites, Kado Abuja (Near NEXT Cash and Carry)
Time: 9:00am – 3:30pm
Participation Options:
Individual Participant N350,000.00 per person
Group Participants (4 persons and above) N295,000.00
Hotel booking services available for paid up delegates.
For inquiries, adverts, bookings or other messages, please email us at dredgeskills@gmail.com or call/Whatsapp +234 803 337 8735.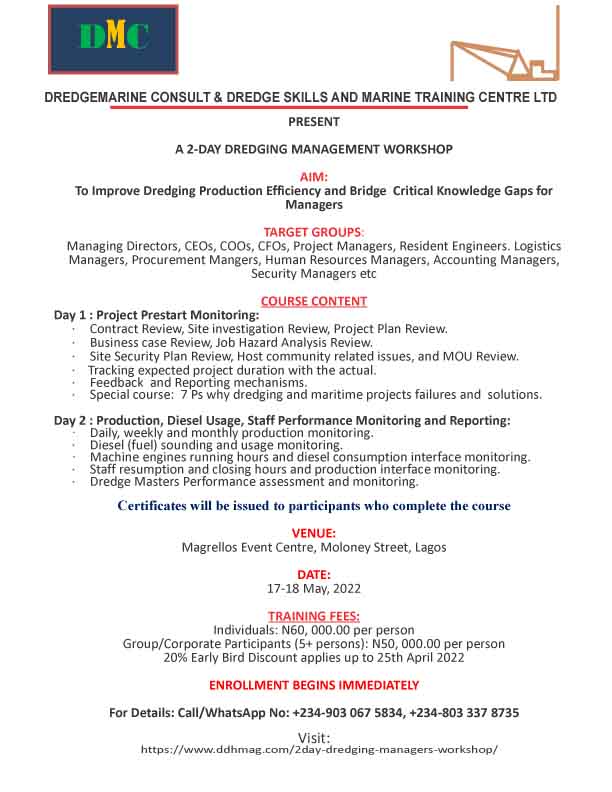 ---

14th Nigerian Dredging Summit
A Covid19-Compliant Event
50 Participants only, with social distancing.
A 5-Day Event with Excursions.
Date: Monday to Friday, Oct. 25th – 29th, 2021.
Port Harcourt, River State.
Exhibition stages available. Hurry to make your reservation.
+234 803 337 8735
dredgeskills@gmail.com