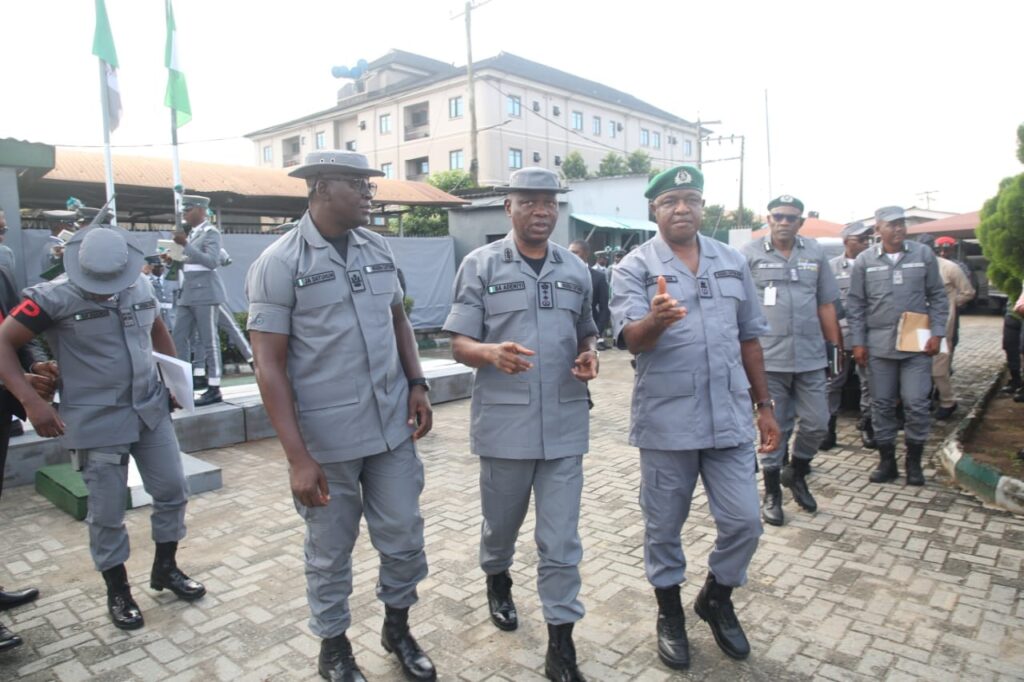 The Zonal Coordinator of the Nigeria Customs Service Zone A, Assistant Comptroller-General, Okun Festus, has revealed that its collection in 2022, Two Trillion, one Hundred and five billion, Three Hundred and Sixty Five Million, Eight Hundred and Thirty one Thousand, Nine Hundred and Ninety Seven Naira (N2,105,365,831,997), was the highest among all the customs posts in the country, about 80% of total NCS remittance to the federation account.
He said this when he received the Acting Comptroller-General of Customs, Bashir Adewale Adeniyi, at the zonal headquarters on Monday.
Okun further revealed that the pattern is continuing as in the first six months of the current year, the Zone had already collected over N939 million which amounts to about 78% of total collections.
In his response, the Acting CG thanked the Zonal Coordinator for the warm hospitality reception and his known track record and promised that he was looking into the office accommodation project for the zonal headquarters.
In his own words, Adeniyi said that "…after staying in this location for about 48 years, perhaps it is time to relocate this structure to a more befitting one and build a modern Zonal Office. We want to bring back the power of the Zone. We need a zone that is effective, well-designed, well located and can handle the new responsibilities that will be put on them. We assure all stakeholders that the movement and relocation will not affect service delivery.
"All Officers and Men must have a good understanding of the new Act, a closer look into the provision of the laws, shows that it gives us the power to deal with issues related to international trade, and customs clearance, but because the spirit of the laws is user and business-friendly, we will need a good knowledge to conduct ourselves as officers, starting from the management level to Customs Area Controllers and other ranks.
"There are some gaps in the area of the insurance of officers which will be bridged; we will look at how our insurance will henceforth, work for us and not for the broker, providing the service", he concluded.